Excelerate Flexible Integrated Terminal (E-FIT) is our integrated LNG import terminal offering that bundles everything needed to access LNG into a single interface. Your energy requirements are complex. Import LNG confidently with one trusted partner.
We know the challenges for delivering energy to every customer and market are different, so we diligently focus on developing simplified, streamlined, and flexible solutions. Our integrated LNG terminal removes a substantial roadblock that routinely hinders gas and power projects in markets across the globe. Driven by designing an optimal technical package, each import solution is customized to scale and adapted to diverse locations and environments. Having developed 13 LNG terminals across nine countries worldwide and nearly two decades of operational experience under our belt, we open markets quickly and safely. We are committed to the mission to end energy poverty, and we will make significant long-term investments in our projects, making us the ideal partner for countries that want to gain energy independence sustainably.
LNG import projects routinely fail due to technical complexity, lack of integration, and the inability of projects to raise capital to finance necessary infrastructure.  E-FIT mitigates the risks that impede project development by providing better alignment of key stakeholders, enhancing the project's ability to raise capital, and generating cost savings through our network of trusted partners. With E-FIT, we bridge the gap between LNG suppliers and countries who want to access the LNG market for their gas and power needs.
Product Features
Relying on our deep expertise in successful project development, E-FIT gives customers peace of mind, cost savings, and a high-quality terminal.
Investment Partner
We are a partner that will share risks alongside you by financing or contributing equity to projects.
Full Project Development
We will commit development capital to fully permit, develop, design, construct, install, and operate the terminal, allowing us to do the hard work and assume the risk for you.
Regasification Infrastructure
The heart of the terminal – we provide the terminal infrastructure to store and regasify LNG, as well as manage mooring, gas transfer, seamless gas delivery service via pipelines.
Operations and Management
With us, you can count on safe, reliable services through our port services, STS transfers, and established partnerships with LNG producers.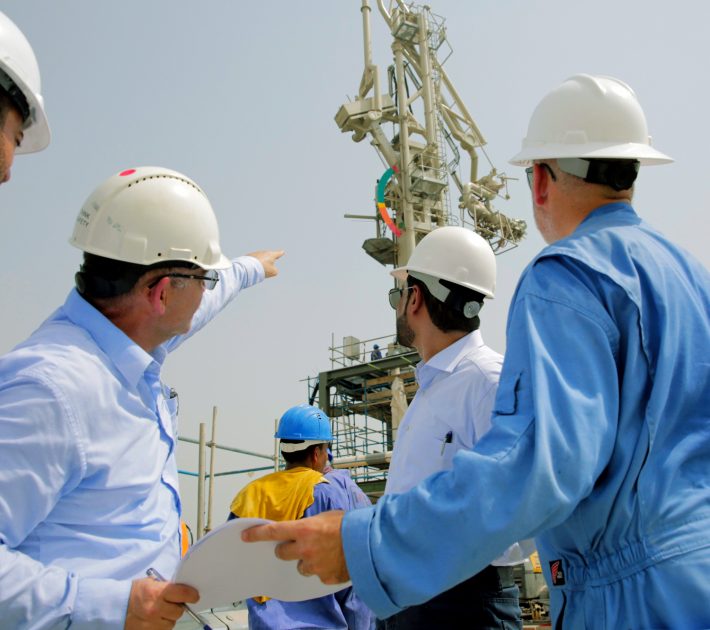 Benefits
Reduced time to market
E-FIT allows our partners (whether LNG suppliers, traders, or power developers) to focus on their specialized sectors instead of becoming LNG terminal owner-operators.  We coordinate all project development components and integrate core terminal services to mitigate or eliminate project risks.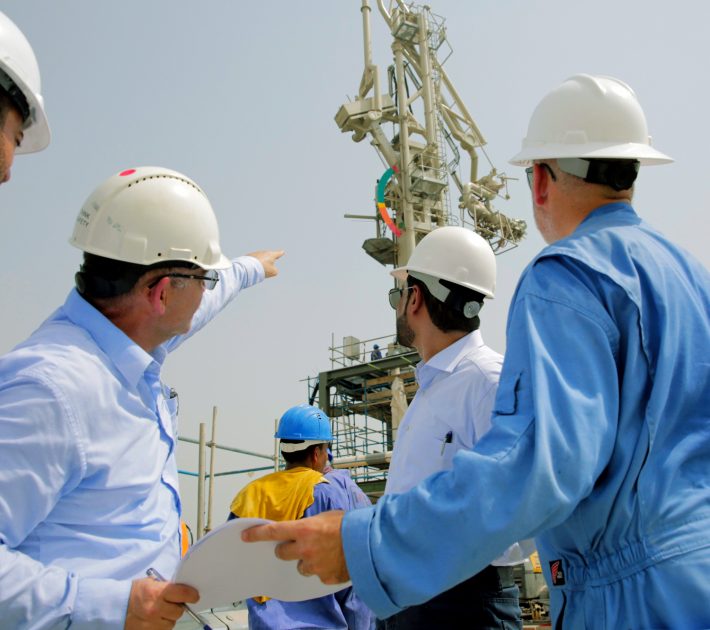 Simplified contracting, reducing the unpredictable variables.
With one point of contact for all terminal services, E-FIT streamlines scope, contracts, and project complexity, allowing the customer to have a single interface for all terminal services.
Reliable service
We know that customers and communities in markets across the globe rely on our operational excellence to deliver low-cost, cleaner, and sustainable energy. Integrating all terminal components with us, from port services to gas delivery, ensures seamless and efficient operations every day of the year. While our unrivaled experience in floating regasification can guarantee safe, reliable services to our customers.
Technical Specs
E-FIT is the complete LNG import solution, providing integration from port services to natural gas delivery to load point. E-FIT is fully customizable and can be designed to meet your site specifications.
Core Element
Specifications
Regasification plant
Regas system: FSRU, floating storage with onshore regas, onshore storage, or a combination

Storage Capacity: Broad range of storage capacity to manage inventory requirements

Regas Flow rates: Up to 1,200 MMScf/d in regas

Mode of Operation: Closed Loop, Open Loop, Combined

LNG Procurement Support
Ship-to-Ship (STS) Transfers via a cryogenic hose

Mooring Options: Dockside (via high-pressure arm) or Offshore (via subsea buoy)

Port Services
Tug Boats

Supply Boats

Crew Boats

Pipeline Interconnection
Subsea pipe (if necessary)

Tie-ins

Onshore manifold

Permitting
Environmental Permits

Construction Permits

Operating Permits

Engineering, Procurement, Construction, Installation, Commissioning (EPCIC)
Feasibility Studies

Pre-FEED

Front-end Engineering and Design (FEED)

Construction

Installation

Commissioning

Operations and Management (O&M)
Vessel O&M

Terminal O&M