A leader in integrated LNG solutions backed by unrivaled experience.
Excelerate Energy is changing the way the world accesses clean, affordable, and reliable energy. Our integrated LNG solutions remove the roadblocks that routinely hinder gas and power projects in markets across the globe. We are empowering countries with energy independence.
The future of power starts with a history of delivering.
With the largest portfolio of floating LNG terminals worldwide and a track record of safely developing, building, and efficiently operating complex projects, we are delivering real energy solutions to the countries that need it the most.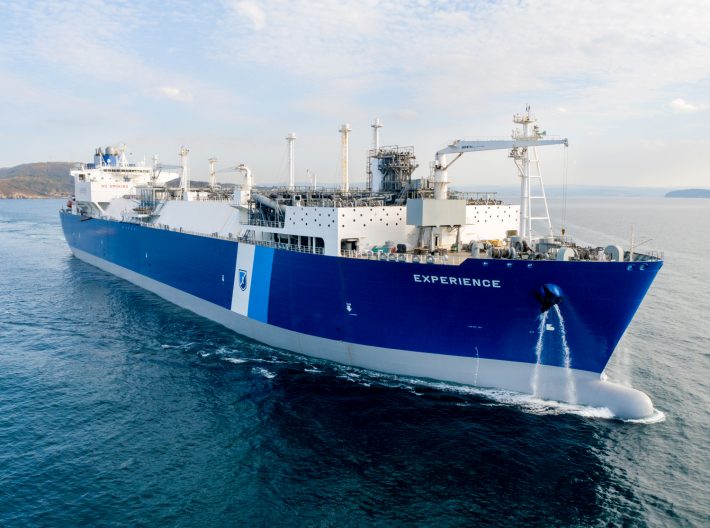 Changemaker and Market Leader
A track record of innovation.
Excelerate Energy has earned a reputation as the leading floating LNG solutions innovator and provider. As market dynamics and the energy needs of customers change, the company has brought its problem-solving skills to provide flexible, integrated services.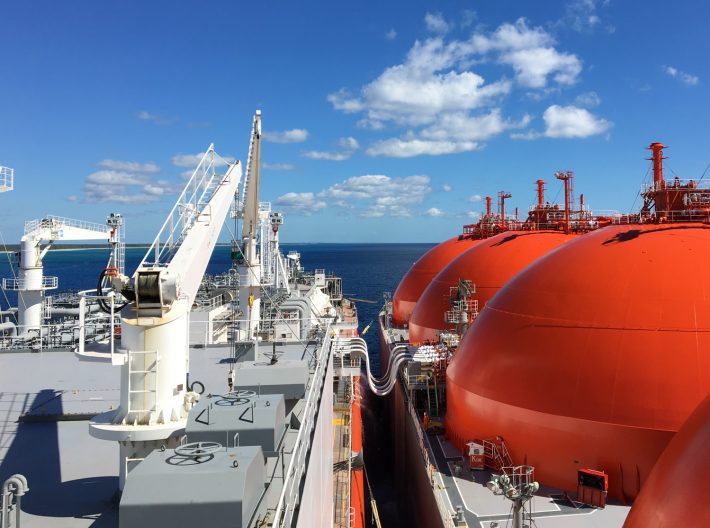 Unmatched Experience
A trusted partner who can deliver.
We have delivered more floating LNG solutions than any other provider in the industry, opening new markets for LNG in the most diverse environments worldwide. Our global presence allows us to deliver integrated gas and power solutions, giving our customers access to clean, reliable, and affordable energy.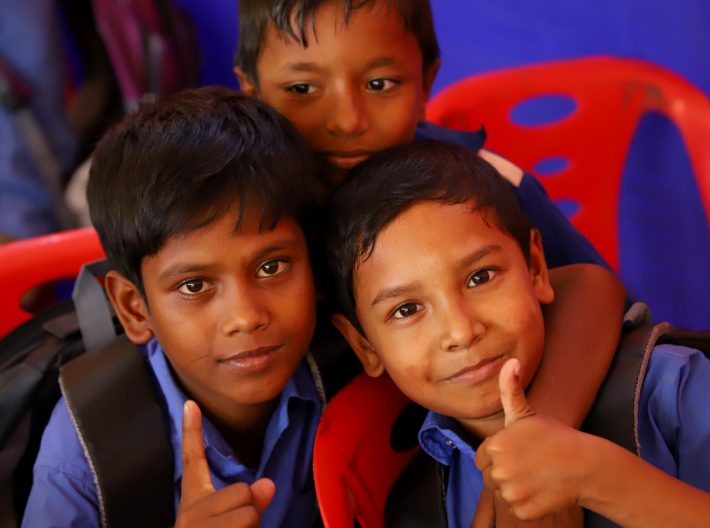 Rooted Locally, Across the Globe
Investing in communities.
We are part of the communities we serve. Our investment is not limited to energy infrastructure but also to developing a talented, local workforce. Our team development is guided by Excelerate Energy's commitment to Diversity, Equity, and Inclusion.
At A Glance
We take care of complex energy infrastructure to deliver streamlined, reliable energy solutions. Our experienced team and proven LNG solutions make us the market leader and a trusted partner for countries who seek to improve their access to energy.
10
FSRUs
We own and operate one of the largest fleets of FSRUs in the industry.
5,700+
Bcf
We have safely delivered over 5,700 Bcf of natural gas.
2,300+
ship-to-ship transfers
We have transferred more than 285 million cubic meters of LNG – the most of any company.
60+
years
We have more than 60 years of combined customer regasification experience.
Current Operations
Office
Success Story
Where We Work
Explore Our Markets.
Skip Map
A track record of industry breakthroughs.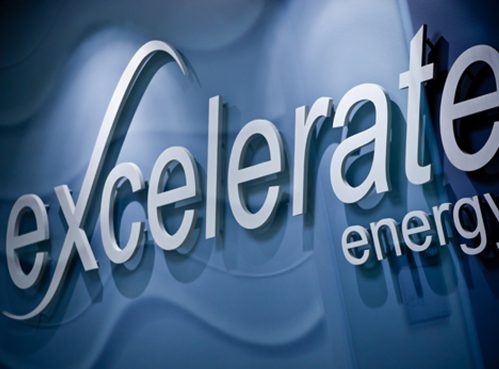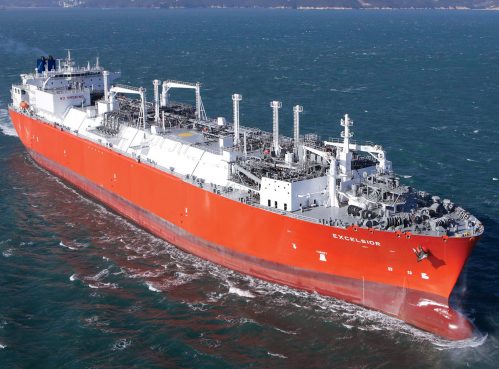 January
2005
"World's First Regas Vessel" EXCELSIOR Delivered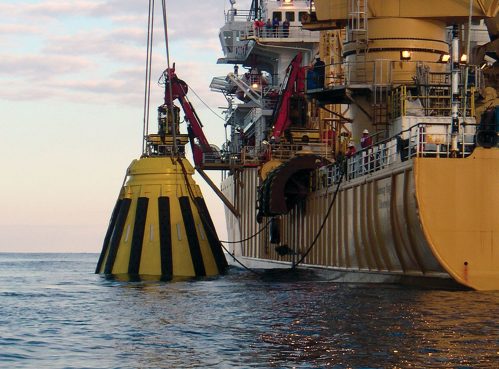 March
2005
"World's First Deepwater LNG Port" Gulf Gateway Commissioned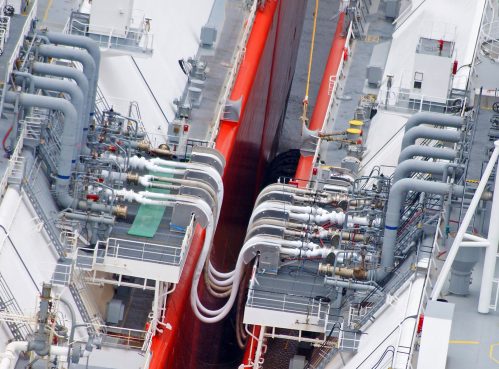 February
2007
"World's First Commercial LNG Ship-to-Ship Transfer"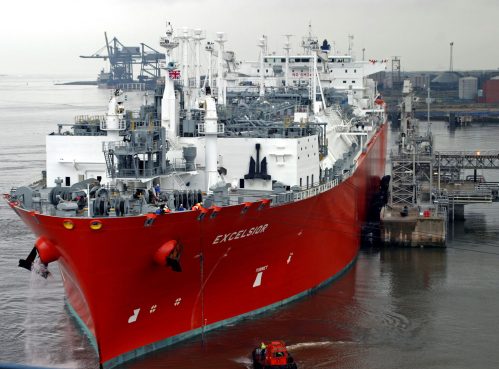 February
2007
"World's First GasPort" Teesside GasPort Completed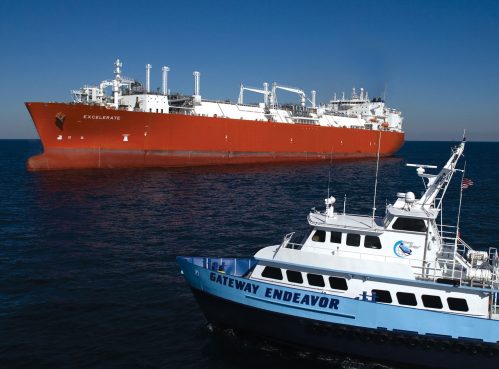 May
2008
"First LNG Facility on the United States East Coast in 30 Years" Northeast Gateway Commissioned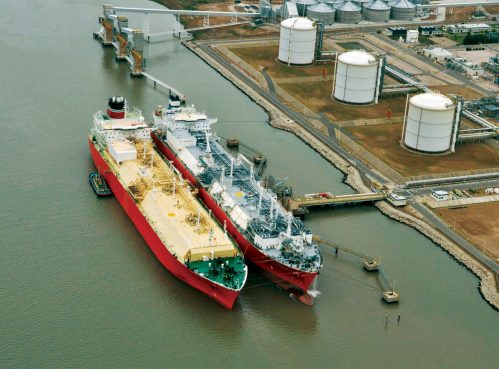 June
2008
"South America's First LNG Import Facility" Bahia Blanca GasPort Commissioned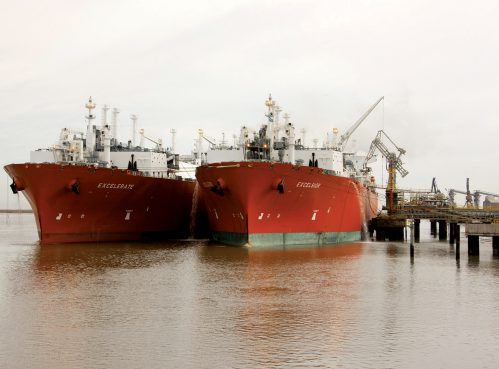 June
2008
"World's First At-the-Dock LNG STS Transfer" Bahia Blanca GasPort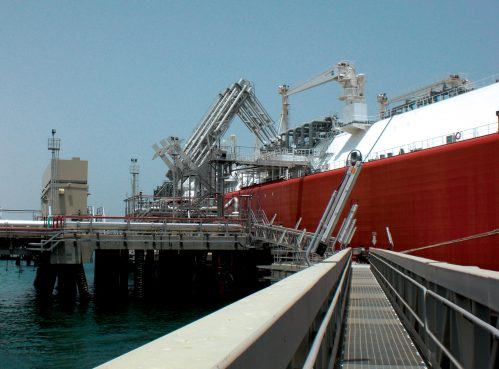 August
2009
"Middle East's First LNG Importation Facility" Mina Al-Ahmadi GasPort Commissioned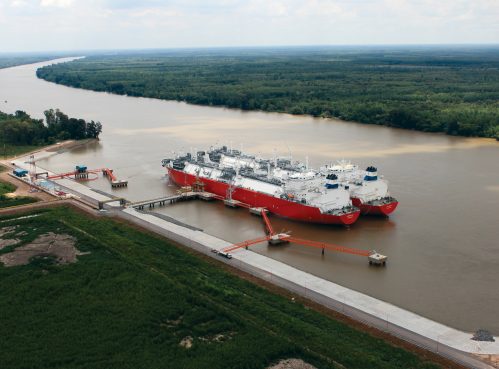 June
2011
"Argentina's Second LNG Importation Facility" Escobar GasPort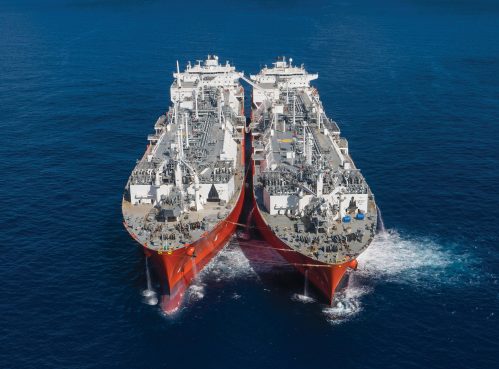 January
2013
"Israel's First LNG Importation Facility" Hadera Gateway Commissioned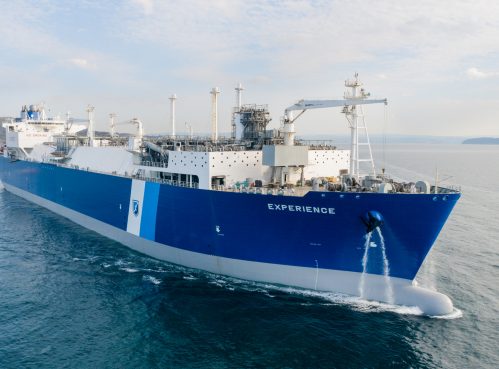 May
2014
"World's Largest FSRU" EXPERIENCE Delivered to Petrobras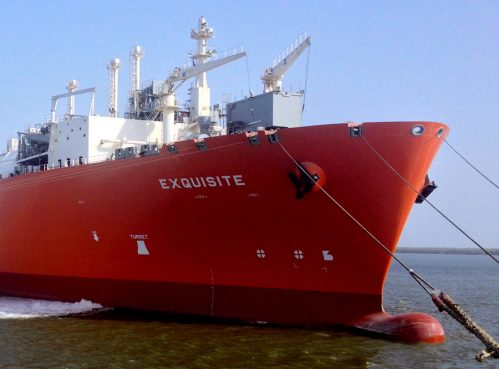 March
2015
"Pakistan's First LNG Import Terminal" Port Qasim LNG Commissioned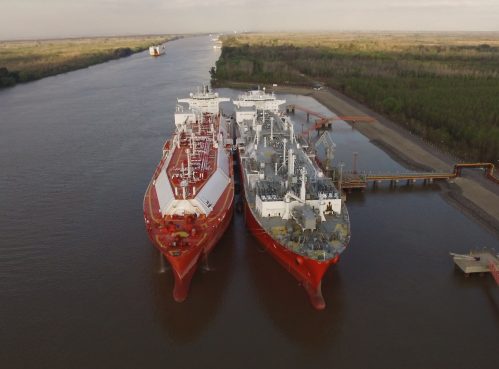 August
2016
"1000th Ship-to-Ship Transfer of LNG" Over 108,000,000 m3 of LNG transferred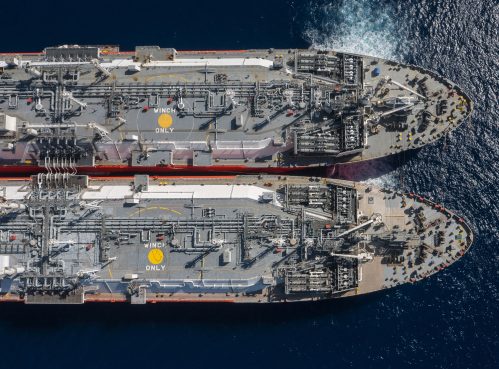 September
2016
First industry Ship-to-Ship Transfer of LNG performed on a buoy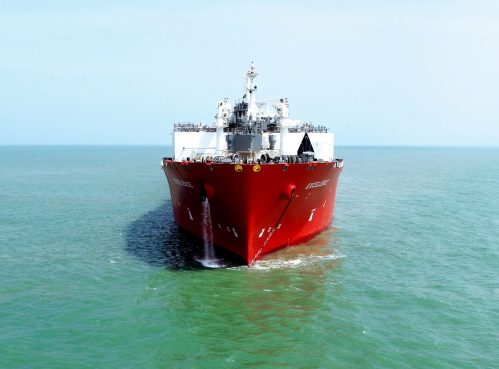 August
2018
Bangladesh's First LNG import terminal (MLNG) Commissioned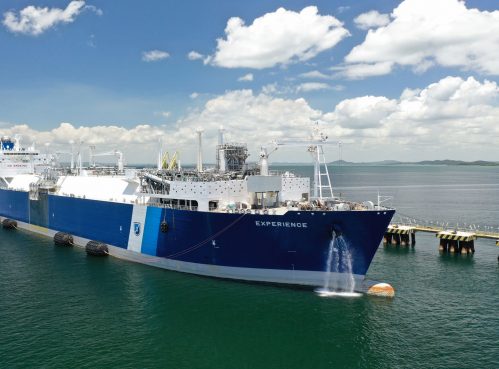 September
2020
Excelerate reaches 1.06 BCF Send out capacity of natural gas from an FSRU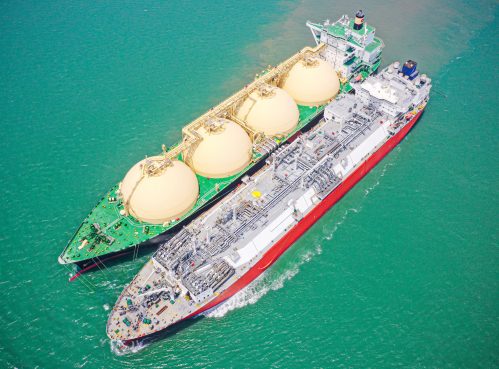 April
2021
"2000th Ship-to-Ship Transfer of LNG" Over 236,000,000 m3 of LNG transferred