Sustainability Governance
Governance and oversight of sustainability are fundamental to the success of our sustainability strategy, disclosures and performance. The Excelerate Energy Board has overall accountability for the Company's ESG performance, risk management and strategic direction. The Nominating and Corporate Governance Committee is responsible for reviewing ESG initiatives and performance.
The Chief Executive Officer is accountable for overall ESG vision and purpose and is responsible for approving the ESG strategy and evaluating progress on key ESG activities across the organization.
The Steering Committee is responsible for developing the ESG strategy, taking a strategic view of issues and reporting performance to the CEO. Includes senior leadership from multiple corporate functions critical to ESG performance.
Specific working teams at the Department level own various ESG issues, develop action plans, and are responsible for implementation. This includes communicating progress, risks and issues, coordinating data management and being responsible for providing content for internal communication.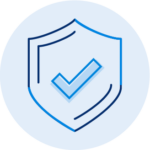 Code of Conduct
Our conduct is the core of our culture, founded on values that are as relevant today as when Excelerate Energy was first established back in 2003. It's not only a way of life for us at Excelerate, but a commitment that we make every day to each other, our shareholders, business partners, consumers, customers, suppliers, and communities. As a result, we require annual training on the Code of Conduct and Ethics for all team members. By living our values, we are building a culture based on trust, respect, and integrity – all with a vision to make life better for everyone, everywhere.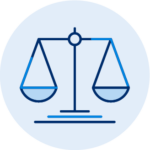 Anti-Corruption
At Excelerate Energy, we treasure our reputation for honesty, integrity, and high ethical standards. Our Anti-Corruption Policy applies to all Excelerate officers, directors, and employees and affirms our commitment to ethical conduct everywhere, with everyone, all the time. Excelerate is committed to complying with the anti-corruption laws and regulations of every nation in which it operates. As an American company, all Company Personnel are subject to the U.S. Foreign Corrupt Practices Act ("FCPA") in all of our activities. We do more than comply with the U.S. Foreign Corrupt Practices Act; we embrace its principles in how we interact with customers, suppliers, and government officials.
Anti-Corruption Policy (PDF)
Governance Documents
Board of Directors
Corporate Social Responsibility Stories