Operating 13 miles from shore in Massachusetts Bay means working among a diverse sea life and aquatic environment, including a dwindling right whale population.
To help protect the marine habitat where we operate, the company partnered with Cornell University and the Woods Hole Oceanographic Institution to develop a state-of-the-art system that detects the presence of right whales. Building on advances in ocean mooring design, underwater acoustic systems, and telecommunications, the team built and installed ten "auto-detection buoys" to listen for the calls of right whales along the main shipping lanes into Massachusetts Bay and Boston Harbor.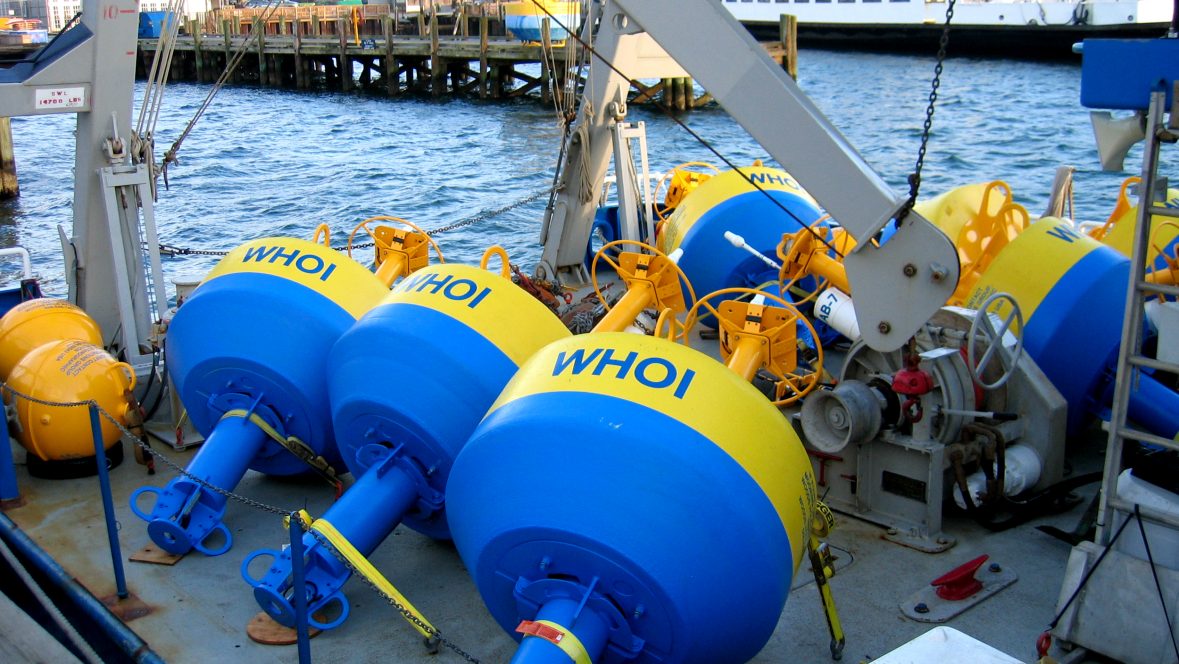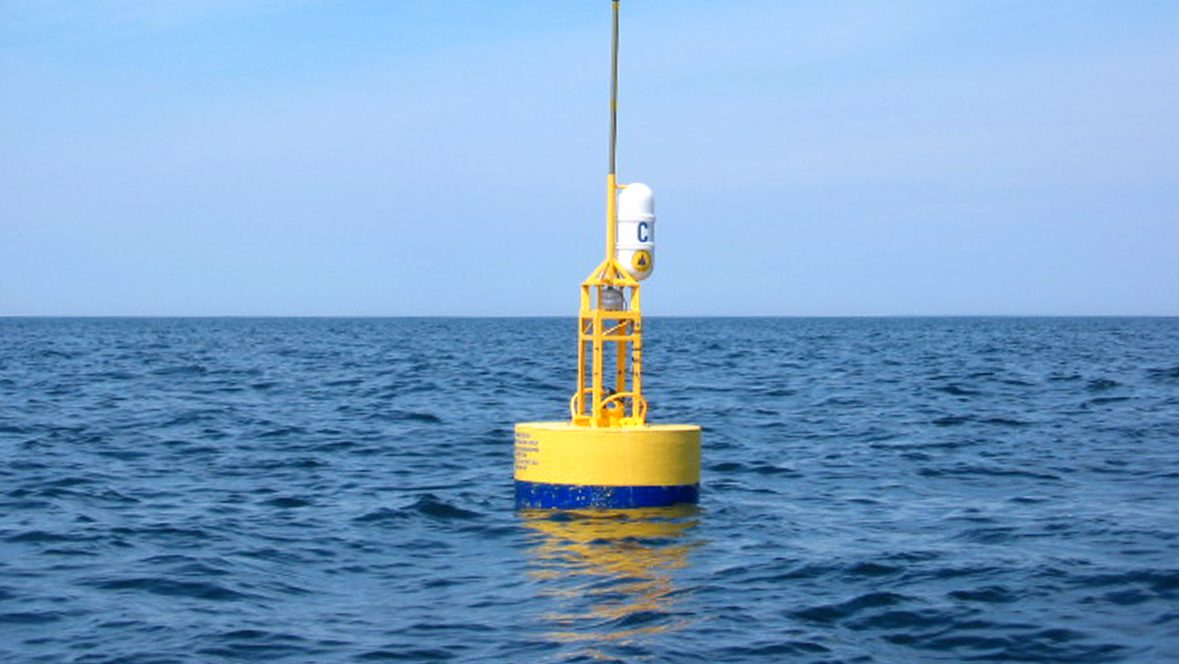 Through this new system, whales can be identified in real-time, giving ships and coastal resource managers information about their locations, which is important to re-route or slow ships down. Aided by this tool, our ships voluntarily reduce speeds around sensitive areas, employ emissions-reduction systems and drastically reduce seawater intake and discharge.
Acoustic buoys have successfully detected whales in near real-time off the east coast of New England, alerting regulators, scientists, industry, and the public about the presence of whales.
This partnership has also contributed to the monitoring of sea life and the aquatic environment to discover better methods of reducing both noise and physical pollution.