As part of our business strategy, we are continuously working toward expanding our sustainability framework and integrating ESG best practices that support sustainable value creation.
We believe the development of a robust ESG framework is instrumental in promoting compliance, maintaining a favorable CSR reputation, and positioning Excelerate Energy for continued access to capital markets as ESG requirements increase.
As part of the development process, the following Environment, Social, and Governance priorities were determined to be important and significant to Excelerate Energy and its stakeholders.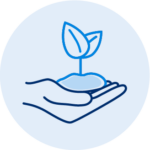 Environmental
Identify and minimize environmental impacts from our operations and assets.
Support the countries we serve in their efforts to lower greenhouse gas emissions and meet Paris Agreement goals.
Enhance monitoring and reporting of emissions and ecological impacts.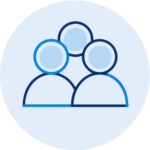 Social
Increase energy access worldwide and work to help end energy global poverty.
Invest in the social and economic development of the markets we serve.
Develop a high-performing workforce and maintain a safe work environment.
Encourage employees to give back to the local communities where they live and work.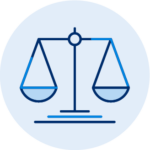 Governance
Align compensation with financial performance and stakeholder interests.
Commit to the highest standards for business ethics and compliance.