At A Glance
The world's first fully integrated turnkey floating LNG terminal whereby all services are provided under a single contract by a single provider – Excelerate Energy.
Project Role
Owner, Developer, Permitting, EPCIC, Operator
Moheshkhali Floating LNG (MLNG) is an integral component to ensuring the vitality of Bangladesh's energy future. The project utilizes state-of-the-art technology to provide the critical infrastructure required for the country to access natural gas from global markets.
With up to 500 million standard cubic feet of gas per day (MMscf/d) of regasification capacity, Moheshkhali Floating LNG provides much-needed clean energy to promote power reliability, industrial development, and job creation in a sustainable manner.
The MLNG terminal enables Petrobangla to procure LNG from international gas markets which will further complement and enhance Bangladesh's ability to reliably use the country's domestic natural gas reserves. Expanding access to diverse and abundant sources of natural gas supply will allow local communities to flourish and provide a net economic benefit for the Bangladesh economic growth engine for years to come.
The project is a result of the collaboration between Excelerate Energy, Petrobangla, and the International Finance Corporation (IFC), who is mandated to provide and arrange the required financing for the terminal. Excelerate Energy developed and will operate the terminal for 15 years, after which the company will transfer ownership to Petrobangla allowing for the continued realization of its benefits.
More Projects
Our experience developing and operating floating regas terminals is unmatched in the industry.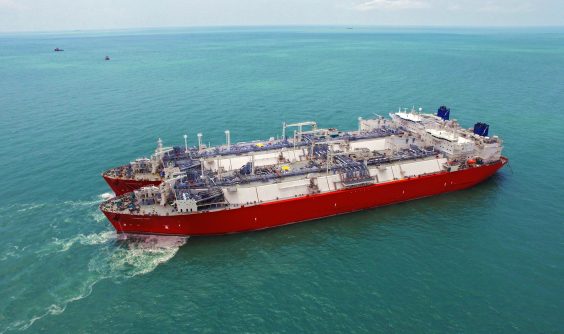 Summit LNG
Bangladesh's Second LNG Terminal