At a Glance
Engro Elengy Terminal (EETL) is Pakistan's first LNG terminal and was a fast-track LNG import solution built to alleviate the energy shortage facing the country.
Project Role
Strategic Partner, Commissioning, Operator, FSRU
Customer
Engro Corporation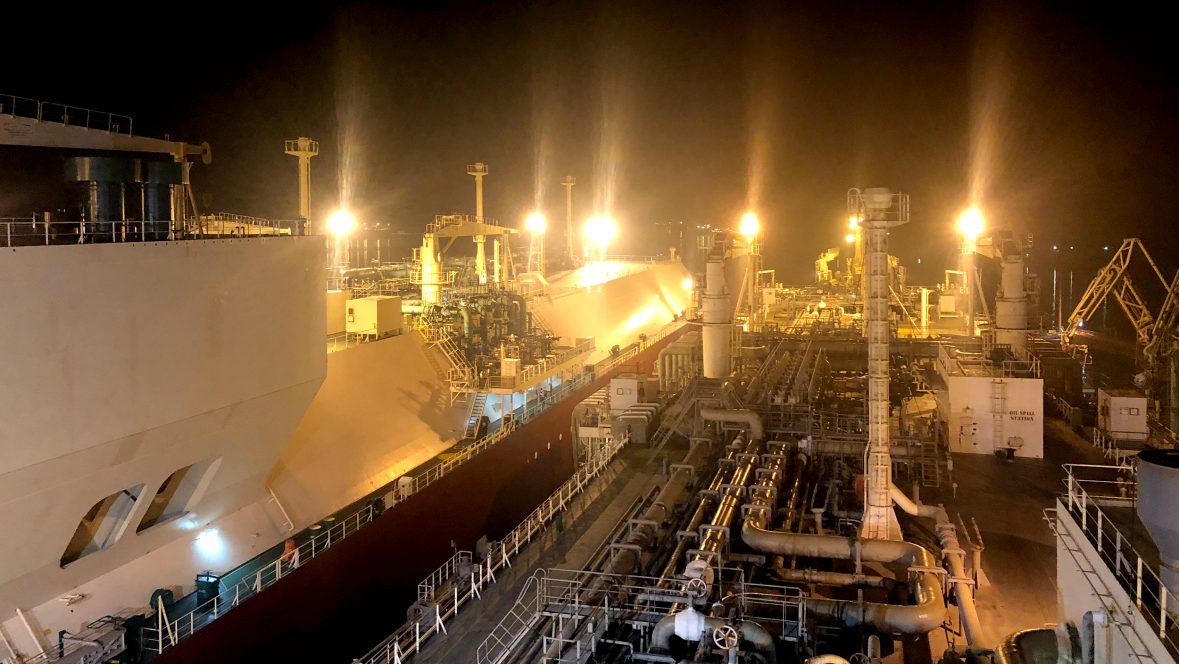 Located in Port Qasim, EETL is a fast-track LNG import solution that resulted in the project coming into service 11 months from the start of construction.
The terminal is owned by Engro Elengy Terminal Pakistan Ltd (EETPL), a collaboration between Engro Corporation and investment partners World Bank Group and Royal Vopak of the Netherlands. The terminal utilizes Excelerate's FSRU, the Exquisite, and can deliver up to 690 MMcf/d of natural gas directly into Sui Southern Gas Company's natural gas pipeline system. EETL is also one of the most cost-efficient terminals in the region.
Engro Elengy Terminal was built in a world record time of 335 days with actual construction days of 179 days (September 02, 2014, to February 28, 2015). Port Qasim LNG Import Terminal is also one of the most cost-efficient terminals in the region. The LNG provided to the power sector through Engro's terminal is expected to reduce the cost of power generation by 40% which will help boost productivity and growth across the nation.
The facility has helped alleviate Pakistan's current natural gas supply deficit and ensure the availability of natural gas to industrial, commercial, and residential customers
The terminal provides fuel to Sui Southern Gas Company's electrical grid
Utilizes one of Excelerate's existing 151,000 m3 FSRUs
The Most Utilized FSRU in the Industry
The FSRU Exquisite currently fulfills as much as 15% of Pakistan's domestic daily natural gas requirements. It is recognized in the industry as the most utilized FSRU worldwide and consistently sends gas into Pakistan's network at levels above its guaranteed capacity.
More Projects
Our experience developing and operating floating regas terminals is unmatched in the industry.