Excelerate Energy welcomes David A. Liner as Vice President of Operations and Maintenance. With over 25 years of maritime experience in the oil and gas industry, David will oversee the company's global fleet of FSRUs and port operations, including fleet personnel and technical teams. David joined the company on August 31, 2021.
As the demand for clean, reliable energy continues to grow worldwide, customers are looking for more integration in accessing reliable energy solutions across the entire gas to power value chain. David will work in close collaboration with Excelerate's infrastructure and commercial teams to advance the company's capabilities while strategically focusing on operational excellence throughout project development and operations.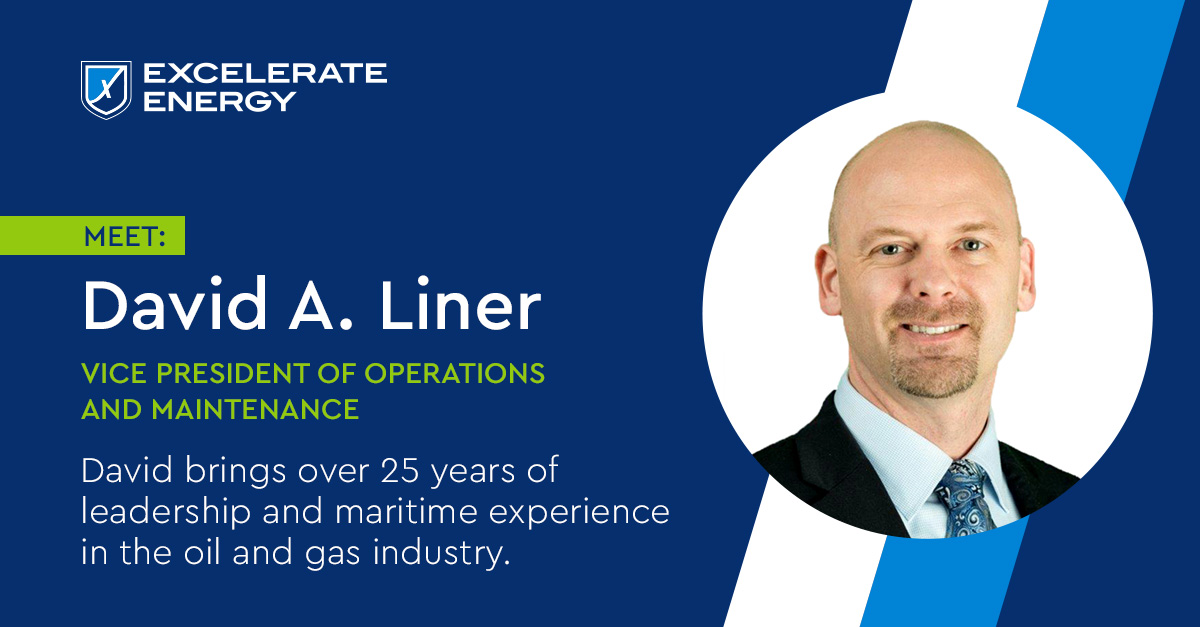 Prior to joining Excelerate, David was the Americas Freight Trading Manager for SeaRiver Maritime, Inc., a wholly-owned subsidiary of ExxonMobil. In this role, he was responsible for the commercial management and commercial operations of up to 80 ocean-going vessels. David was also Chief Officer of Commercial and Planning at Qatar Gas Transport Company (Nakilat), where he led business development in the FSRU, LNG, and LPG sectors. David began his career in the regulatory arena with the American Bureau of Shipping, working in the United States and Korea on new construction, repair, and conversion projects.  He subsequently worked in leadership positions at ExxonMobil to develop marine and offshore projects in U.S. domestic and international markets.
David earned a Bachelor of Science degree in Ocean Engineering from the Florida Institute of Technology.